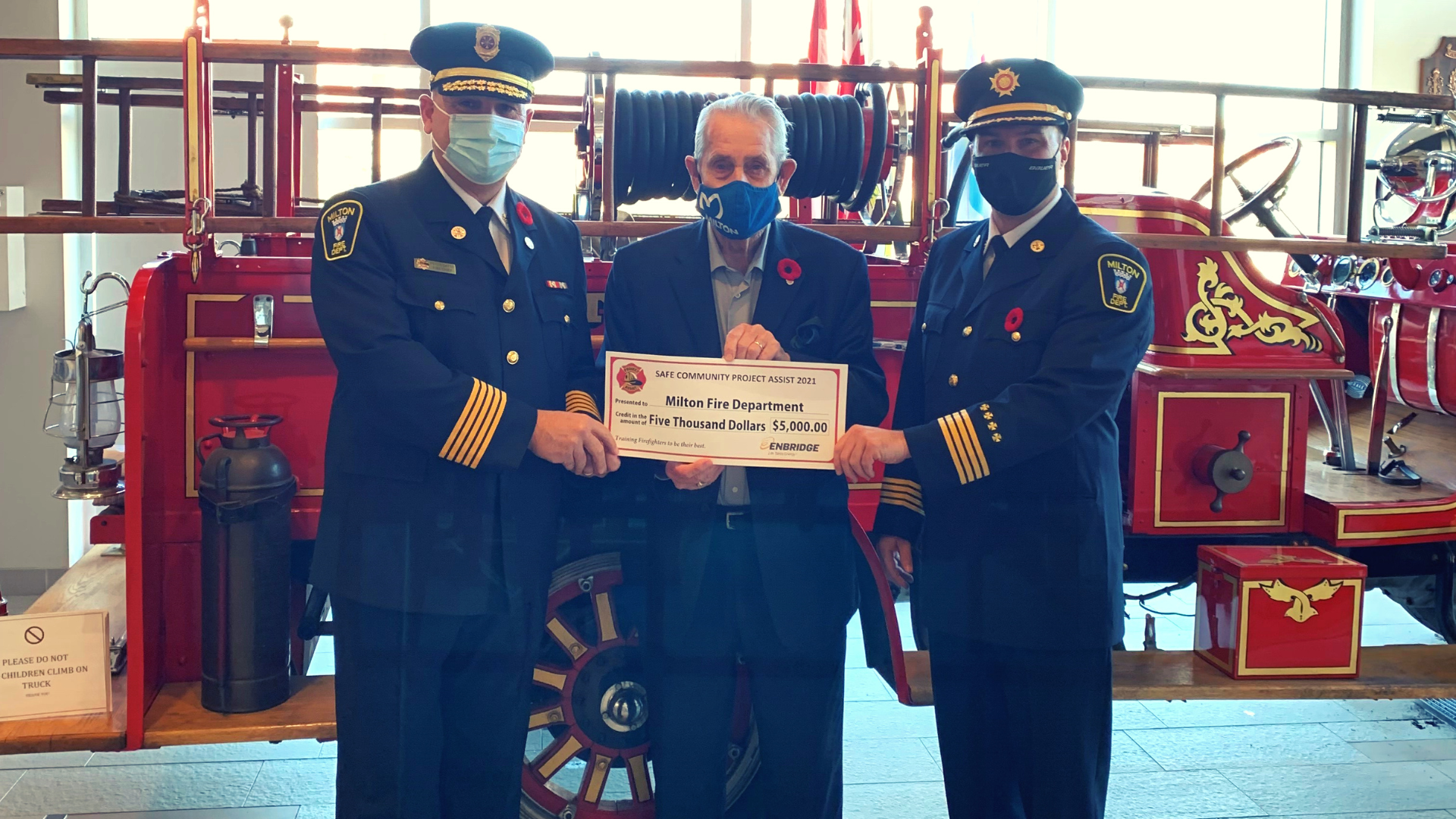 Posted on Monday, November 22, 2021 10:15 AM
News release
Enbridge Gas is helping the Milton Fire Department purchase firefighting training materials, through Safe Community Project Assist - a program with the Fire Marshal's...
Posted on Thursday, November 18, 2021 09:30 AM
Public Service Announcement
The Town of Milton will be holding a virtual Council meeting to consider the 2022 proposed capital and operating budgets on Dec. 6, 2021, at 7 p.m.
The...
Posted on Tuesday, November 16, 2021 01:21 PM
News Release
As part of the Town's efforts to reduce its carbon footprint, Milton Town Council approved the 2022 climate change work plan report at their council meeting on Nov....
Posted on Friday, October 01, 2021 11:49 AM
News release
The Milton Fire Department is teaming up with the National Fire Protection Association® (NFPA®)—the official sponsor of Fire Prevention Week for more than 90 years—to...
Posted on Thursday, September 30, 2021 09:00 AM
Today marks Canada's National Day for Truth and Reconciliation. On this day, I encourage all Milton and Halton Region citizens to honour the lost children and survivors of residential...